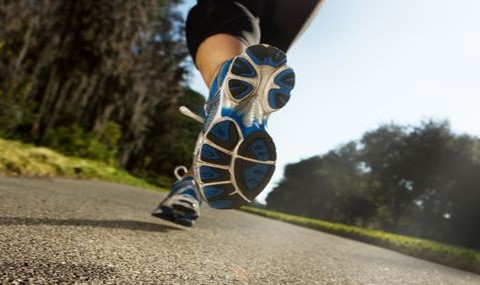 07 Feb

Best Running Shoes For Supination

This condition affects thousands of people. Causes are numerous and runners with supination will face a number of painful symptoms if not properly treated. This is a quick read to help you understand what this condition is, how to treat it, and help you find the best running shoes for supination.
Understanding What Supination Means
Contrary to pronation, this condition occurs when the foot rolls to the outer side and a good part of the body weight is placed on the outside of the foot. This is also called 'under-pronation'.
Supination is very visible when doing a 'water test', as the foot will roll to the outer side, the arch not seen in the ground after stepping with a wet foot is quite big. Like in pronation cases, supination can also be mild or severe (when there is very little or no contact of the arch with the ground). Although pronation and supination are very common, over supination is less common than over pronation.
Causes and Symptoms
The most common cause will be genetic factor, but other factors also contribute to the worsening of this condition:
Body misalignment
Injury in the foot or ankle (prior Achilles tendon injuries are major causes)
Arthritis (restricted range of motion)
Aging
Since arches help distribute body weight, supination can lead to symptoms including pains or disorders in other parts of the body, like:
Pain in the feet (strained muscles and ligaments)
Plantar fasciitis
Iliotibial Band Pain Syndrome
Shin splints
Pain in the ball of the foot
Pain in knee and hip
Pain in lower back
Exercises will help alleviate pain in supination mechanics. Some exercises can include: Calf stretch, Plantar fascia stretch, strengthening of the inner thigh (this is important as supinators place a lot of pressure in the inner thigh), strengthening of the muscle in front of the shin (this can help take some of the pressure out of your foot – try the 'heel stepdown' exercise)
Common Treatment will include the use of proper shoes, use of an ankle brace or sports wrap that will force the foot to rill inwards, diet (will help naturally in relieving stress from the outer part of your foot), physical therapy (a guided therapy with a focus to loosen tight muscles and tendons and strengthen other muscles -front of shin and hip for example-)
Selecting the Best Running Shoes for Supination
Supination can become a painful experience. The most common symptoms will be pain in shin splints and iliotibial band, but symptoms can develop in other parts as explained above. If you are a runner, your shoes can make all the difference. As we always say, choosing the right shoes can be the line between enjoying the ride, or not.
Luckily for you or anyone suffering from supination, there are plenty of options available. Support in the arch and the right cushioning should form the base for the type of shoes addressing supination. Since supinators put a lot of stress in a very narrow (outer) part of the foot; cushioning, flexibility, arch, and heel support are key factors for these type of shoes. Thus you need to focus in shoes with lighter and softer foam, soft midsoles, flexible, good support (arch and heel), and breathable. and Our best recommendations are the following:
Brooks Glycerin 15 – Superior cushion performance through a crash pad built in acting as a nice shock absorber plus additional foam layers will provide the best comfort and cushion. Built with a seamless upper and well padded tongue and heel, for even additional comfort. True to size and good overall fitting.
Brooks Ghost 10 – Although a little narrow in width, this shoe is another front runner for supinators. Great cushioning, lightweight, and good forefront flexibility. Durability can be a downside if you run more than 40 miles per week, but overall great and ultra-comfortable shoe, great for supinators.
Saucony Triumph ISO 4 – Saucony was not at first one of our favorites shoes but they have improved over the years to become a really good shoe. The Triumph ISO 4 offers a great deal of cushion and comfort with their ISOFIT technology, engineered mesh, and Everun insole. Great support in heel too. Overall good shoe for a supinator.
Nike Air Zoom Vomero 11 – Great soft, comfortable, and cushioned shoe. Their inner sole provides superior cushioning, Flywire technology to aid in additional support around the foot. Great option, price can be on the upper range though.
New Balance Fresh Foam 1080v7 – Although a narrow shoe, The New Balance Fresh Foam brings perhaps the best cushioning in its category with its Fresh Foam cushioning plus a removable insole for additional comfort. Great fit so the foot stays in place keeping your midfoot stable and secure, with very flexible material all around. This shoe is not recommended for wide feet.
Remember: Test, test, test
You would be amazed how much a foot can change. It is key to re-measure your feet every so often to make sure you understand if the arch has suffered further changes. This can drive to try other shoes and models offering a tighter arch support, for example. ​
Next Steps to Take
We hope this material covering the best running shoes for flat feet has been beneficial to you. Our reviews and observations are meant to give you a guide so you understand the condition and what the options are if you are a runner. Review and test shoes based on your observations and what your body tells you. Once you adapt your running shoes to your body needs, you will be surprised the benefits it will bear. Remember: Enjoy the ride, or not.
Thank for reading!