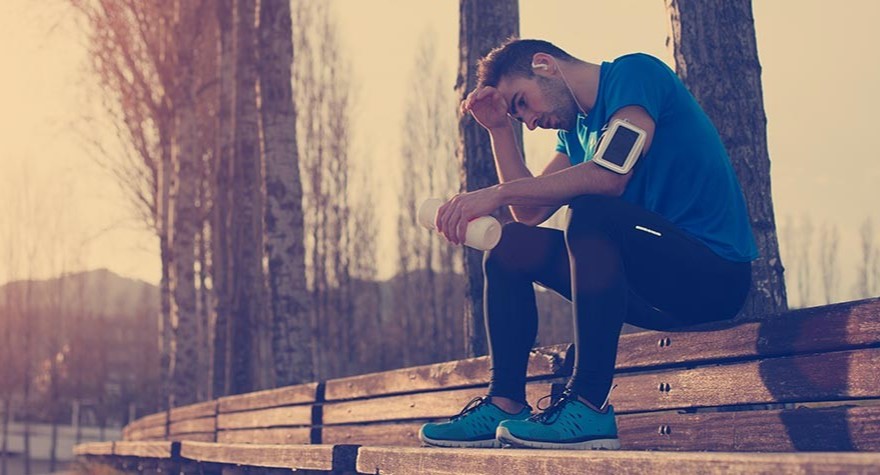 21 Jul

7 Products To Make Your Recovery More Pleasant After Running

Every time you run, you can feel the stamina kicking in. Improvement, performance…you're pushing your limits to a higher level every time. When the run is over, you get that sense of victory we all love to feel.

Another day, another run. It feels good.

But as you walk in the door, your body starts claiming its reward. It's time to relax, recover, and feel good.

As runners, we push ourselves to our limits, and taking care of your body after the action is the best way possible to maintain a healthy relationship between you and the sport.

The better we feel after the run, the better we are prepared for the next one.

Are sore muscles bothering? Are your feet really hurting after the runs?

If you want to treat your body properly after running, these are seven (7) products to make your recovery more pleasant:
1. OOFOS Sandals
What better way to start off your post run recovery by letting your feet know you care about them. The OOFO Sandals take this task seriously. When your running shoes come off your feet after the run, the OOFO Sandals need to come in. There is nothing more comfortable than getting them on right after your run.
Their OOfoam Recovery Technology absorbs 37% more impact than traditional footwear foam, their patented footbed cradles your arches to reduce stress on sore feet, ankles, knees and lower back, and they are machine washable. These Sandals are so perfect.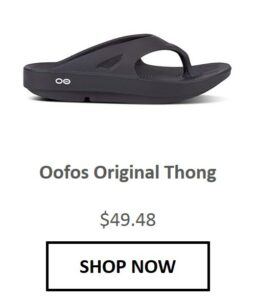 2. SKINS A400 Compression Leggings
Your muscles will thank these compression leggings after your runs. This piece of equipment (not clothing) will do a very good job in keeping inflammation in check (great vasoconstriction effect), and at the same time helping deliver more oxygen-filled blood to your muscles. The SKIN A400 compression is tight and firm in a way that will aid tremendously in your post run recovery. They feel really good after the run.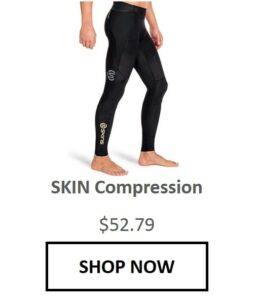 3. Cold Massage Roller
Do your tight muscles a favor with the Recoup Cold Massage Roller. This cold massager will help tight and sore muscles by improving circulation, mobility, and reducing inflammation. The best of this product is its portability, easy to carry everywhere, and super convenient. Needles to say, it can be used in all muscle groups. If you are on the go, the Cold Massage roller needs to be with you.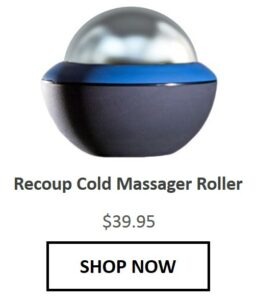 4. Republic of Tea – Recovery Tea
A nice way to relax after your runs with a blend of herbs to help reduce inflammation in muscles, joints, and ligaments. The Get Limber tea contains organic green rooibos, sourced from Rainforest Alliance CertifiedTM farms, anti-inflammatory turmeric, cat's claw root, yucca extract, and ginger root, herbs traditionally used to relieve sore joints.
It is Rainforest Alliance Certified, Kosher, Gluten Free, Sugar Free, Carb Free, Zero Calorie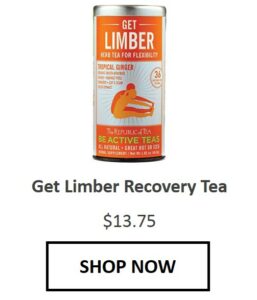 5. Powerstep Shoe Insoles
When you are ready to put on your regular shoes, whether you are going back to work or simply putting on your every-day shoes, make sure these Powerstep insoles are in your shoes. These Memory Foam Shoe Insoles are ideal to relieve pressure and deliver flawless fit & added comfort when you walk. These insoles will make your walking more comfortable for the rest of the day after your run. Your feet will thank them too.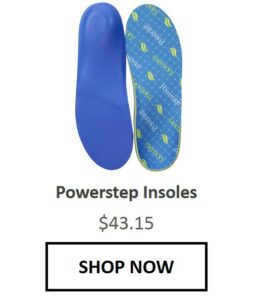 6. Massage for Back and Core
If back pain is an issue after your runs, this Myovolt Massager can help tremendously. Increase circulation and reduce soreness to help you recover faster. Very easy to use and will get you results in just a 10-minute treatment. Lightweight and comfortable to put on after your runs, it can be taken anywhere under or over clothing. Use it at home, work or while travelling.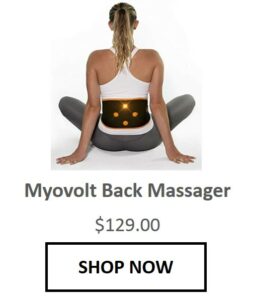 7. FIT KING Foot and Leg Massage for Circulation
Take recovery to the next level and at the comfort of your home with the FIT KING Foot and Leg Massager. Targets thigh, calves and foot with 10 different massage modalities. You will be able to fight swelling and soreness with this highly effective device at the comfort of your home…and with only 10 minutes of session. The FIT KING is highly comfortable, it provides a very good fit, and is very easy to use.