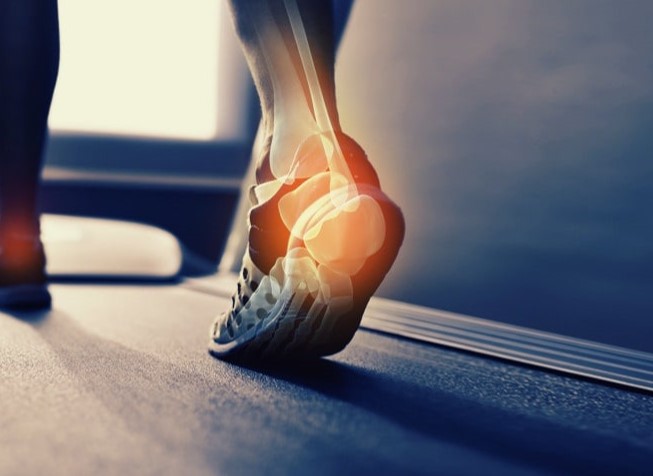 16 Feb

Best Running Shoes For Plantar Fasciitis

As our post on Plantar Fasciitis explained, this condition can be a painful one, and in some cases, it can take long before it completely heals, if it does. Sufferers of Plantar Fasciitis will most likely try anything they can to minimize pain, and honestly, the more you try, the better. Focus should be put on healing the condition, and not underestimating its effects.

Among so many options available to alleviate pain, and ultimately heal the condition, the use of proper shoes designed to provide maximum comfort, cushion, and stability is one that can quickly and effectively help you. This is an effective way to release pressure from the 'fascia'.

'If you couple highly cushioned shoes with shoe inserts (insoles) it could result in even better results'

So, you need more cushioned and supportive footwear, now what? If you are in the search for a new and upgraded pair of shoes, the focus should be put on shoes providing higher than average cushion (specially in heel area), robust heel counters, flexible toe box, maximum arch support, proper support across the entire foot, and a reliable brand (you don't want to compromise).

We give you the following list as our selection of best running shoes for plantar fasciitis:
      1. Hoka One One Bondi
Although a shoe heavier than the average shoe, this is a shoe built for pure comfort. Its sole provides a smooth stride making runs very efficient. Also, its ortholite inserts add even more cushion to it. This is a shoe with great fit, comfortable upper with engineered mesh that makes it breathe very well. A low heel to toe drop (only 4mm) will make you feel your Achilles very comfortable. This is definitely a shoe to keep your feet very comfortable.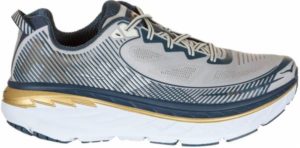 Check Price in Amazon
here
      2. Asics Kayano
Always as a front runner in quality, this shoe offers great stability coupled with great cushioning too (supported by their shock absorption gel). Ample arch support (also keeping overpronators from rolling too far onto their inner foot). In the upper, its engineered mesh also offers good comfort and fit. In the back of the shoes, a plastic TPU heel counter adds even more to stability coupled with a good amount of padding behind the ankle for a more sturdier and stable ride. This is also a heavier than average shoe, just so you know. But overall, great combination of stability and cushioning make this one a great option for plantar fasciitis.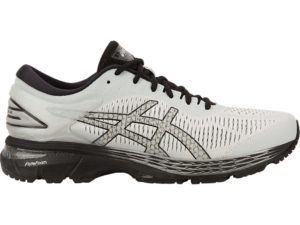 Check Price in Amazon here
      3. Saucony Triumph
This shoe has had a great deal of improvement vs prior versions. Improved padding all around, improved fit (a little wider vs previous versions),and its EVERUN midsole also improving in softness. The outsole was also improved with Crystal rubber (highly durable). Overall, an improved shoe offering a good deal of comfort and softness on the ride.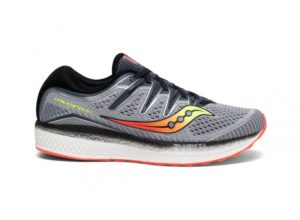 Check Price In Amazon here
      4. Brooks Glycerin
With an engineered upper that adapts pretty quickly offering great fit in the upper, it has great amount of padding all around that gives a great feeling of comfort too. The mid sole offers its foam technology (LOFT DNA) with great deal of cushioning with very good impact absorption. Very good shoe overall offering the cushioning and comfort much needed for Plantar Fasciitis sufferers.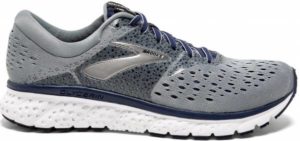 Check Price in Amazon here
      5. Saucony Hurricane
A stability shoe with a super dense EVERUN midsole offering a super soft and cushioned ride. This shoe helps in avoiding pronation with a good arch too. Good upper with engineered mesh offering great fit and comfort overall. The Saucony Hurricane is a great option for comfort and cushioning.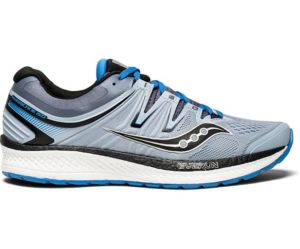 Check Price in Amazon here
As we always recommend, the best way to know what works for you is by testing. You need to experience what the shoe can provide you; what will work for someone else might not work for you, and vice versa. Each body is different, and every foot is different. Remember, there is no good or bad shoe, your body will only give you the answer.