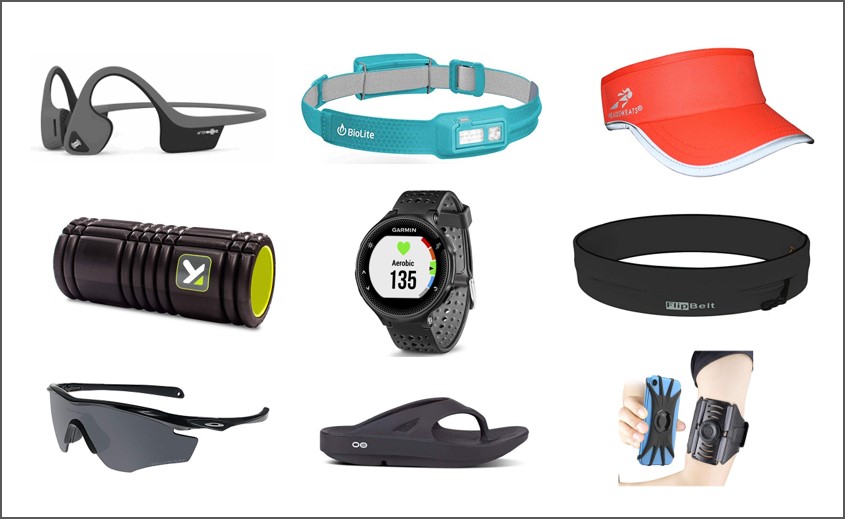 13 Jul

10 Non-Negotiable Items Every Runner Needs

When we talk about running, we talk about more than just a hobby; for many, running is a lifestyle. Running is (for serious runners) something to live by.

Having what is needed for the sport is a must.

For many people, the first thing that comes to mind when talking about running is 'shoes'. There is no doubt that one of the things runners should invest in is a good pair of high-quality running shoes, but besides this essential item, there are other items that need to make the list of any serious runner.

If you need to update your list, or maybe someone else's list (a gift for that runner in your life), this is a good reminder of 10 non-negotiable items every runner needs:
1. Sunglasses
No matter where you go, running sunglasses must be always in the packing list. Not only you need to protect your muscles, joint, and skin, but you need to protect your eyes too.
Sunglasses are a must.
Sunglasses are the one thing that will protect your eyes from the rigors of the UVB and UVA rays. But surprisingly there is more to it.
They can help keep dirt, dust and pollen out of your eyes, which is always helpful no matter your distance. They can also help maintaining proper head position. You will know when you lower your head more than you should when they start to slide down the nose.
What to look for when buying running sunglasses
Full angle sun coverage
Polarized
Anti-fogging
Lightweight
Proper ergonomics
Anti-bounce
Only a few sunglasses will offer the luxury of covering all these requisites. And for the most part, when they do, prices will tend to be on the upper side.
But you are investing in your eyes, and this is what matters at the end.
One product that does a great job (and still not at the top in price) is the Oakley M2 Frame XL Snapback Collection. If there is a sunglass hitting the right price point to provide the best of the best, this is the one with everything you need. And loved by runners! Ultra-lightweight, lateral sunlight coverage, enhanced vertical dimension, polarized (light transmission 17%), and highly ergonomic.
Not looking to break your bank?
The

NIKE Skylon Ace P Sunglasses

are one of the best for their price point. Added coverage (clear view from all angles), lateral sunlight coverage, ventilated rubber nose, durable and highly ergonomic.

2. Running Watch
This is critical for every runner. Technological advances have literally made personal coaches to be available in your own wrist. If you are serious about running, a (good) running watch is a must.
Among other things, a running watch will:
keep track of your performance
Complete insight on your training (which you can share either a coach or running groups)
Access to fitness/running programs
Predefine routes (GPS included)
Help you count calories
What to look when buying a running watch?
Usability
Metrics coverage (at least)
GPS (highly recommended)
Lightweight (comfort)
Budget (obvious)
The

Garmin Forerunner 945

is the 'top of the line'. Although a little pricy it gets the most out of a running watch. A 10 hours in GPS and music-on mode battery (36 hours total battery life) this watch is full of features rarely seen in other watches such as: music storage, heart rate with VO2 max performance, full color maps, adjustments to heat and altitude, training load, aerobic-anaerobic effects, recovery time, safety features like incidence detection and emergency contacts, pay-with-phone feature, and more. This watch is the ultimate running watch!
The

Garmin Forerunner 245

 is a nice and less expensive option. This one will offer just about everything the 945 offers except music storage (you can still buy the storage), maps, less battery life, and no Garmin pay. But still a very nice piece of equipment to own for the serious runner.
The Garmin Forerunner 35 will be the most affordable of the 'best Garmin options' at a price tag of USD 170 approx. This watch offers the basics that a beginner runner needs like heart rate, GPS, activity tracking (steps, calories, intensity), Garmin connect to join groups and share data. If you are just starting off, this one is a very good option.

3. Running Belt
Keys, wallet, debit card, coins. Yes, sometimes we carry them not knowing where to put them. For the most part, regular belts will be bulky, not functional, and bouncy.
The FlipBelt seems to solve this problem nicely. This belt is highly practical and functional making it the best of its class. With multi access throughout the belt, no buckles (avoiding chafing), no bouncy, reflective, and washable, this one is all you need in a running belt.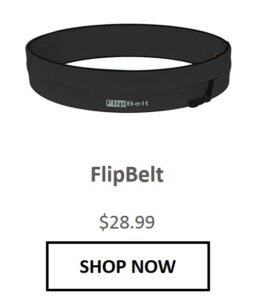 4. Armband
Sounds like an impossible to go out running without your iPhone. No, this is not happening. If this is so, carrying a comfortable, durable, and practical armband is a must.
What differentiates the good ones from the bad ones is pretty much their material, ergonomics, and durability. You need something highly breathable that fits nicely (not bothering at all while you run), and that can withstand the test of time. Yes, sweat can destroy the bad ones.
The Bovon Phone Armband [Detachable Magnetic] is definitely the top choice. It is fully detachable and rotatable (this is a must for runners), full access (no plastic films to cover it), made of lycra and neoprene (nice!), fully adjustable, fits ALL cellphones sizes (stretching holder). This armband is the best of its class.

5. Headphones
Running the miles in company of your best friend (music) is a must for any runner. But at the same time it can become hazardous if not used properly (awareness is key while on the road). It also seems like finding the right headphones becomes a mission every time.
Different ear sizes, 'hard to adjust' earbuds, and bouncing devices, are some of the reasons we will turn the search over and over for the 'perfect' headphones, again.
The AfterShokz Headphones solve this issue in the BEST WAY POSSIBLE. Ergonomic, fully adjustable, lightweight, sweatproof, good battery life, adjustable sound setting. But there is much more to it.These headphones are built under 'bone conduction' technology delivering unrivaled situational awareness (a must for runners), and superior comfort. They provide the ultimate open ear listening experience to stay aware while on the road. These headphones are perfect for runners.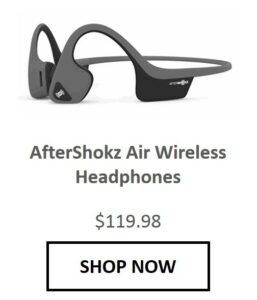 6. Foam Roller and Stretching Bands
A must have for any runner. Stretching those IT bands, quads, hamstrings, calves, is key for any runner. A muscle with flexibility will withstand a wider range of motion allowing it to perform and recover better. This is key for any runner.
The TriggerPoint GRID Foam Roller 

offers a superior, multi-density exterior constructed over a rigid, hollow core c

onstructed from quality materials that won't break down or lose shape from repeated use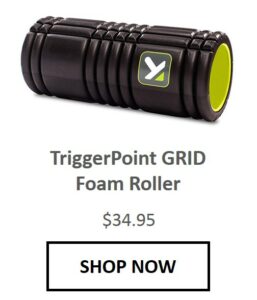 7. Compression Leggings and Recovery Sandals
A perfect duo for the perfect recovery.
Compression Leggings not only help when performing but when recovering too. In fact, compression leggings are one of our 5 hacks for a faster recovery.
How do they help?
The right compression will function as a 'vasoconstrictor' which will narrow blood vessels in order to keep swelling in check. Something very much needed post workouts.
But hey, not all the compression leggings will do the job. Again, quality is the name of the game. By not paying attention and buying price over quality, you could be paying for something just to see them in the trash after a few washes. Plus, you don't get what you bought for: compression.
The SKINS A400 Compression provide one of the best compression out there, besides providing a very firm compression, this product will withstand the test of time staying true to its functionality over a long period of time.
Recovery Sandals. Running can mean suffering on the feet. They need recovery too. The best way to treat them is by providing a soft and smooth way to reduce the stress on your feet and joints after a run.
There is nothing more comfortable after a run than putting your feet at rest. The OOFOS Sandals will take care of it. Seriously. There is barely something as soft as these sandals, and so perfect for post runs. Any runner will appreciate wearing the OOFOS sandals after a run!
8. Strength training at home
Strength training is essential for runners. Sometimes busy schedules will make skip this important part of any serious training regime. If this is so, you need a plan B, and strength training equipment at home is the solution. No time for the gym? No problem.
Let's not get scared here; you don't need 'the gym' at home. All you need is a portable, easy to carry, practical, yet complete equipment that will do the job when there is no time for the gym.
The BodyBoss Home Gym provide a complete solution on your plan B. This product is the real deal if you need to take the gym with you. This set of collapsible resistance bar and handles gives your body a full workout anytime, and anywhere.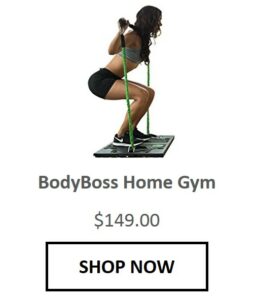 9. Night running lamp
Running in low light not only is a challenge, but dangerous. Besides looking at what is in front of you, you need others to take note of you. This is a principle to stay safe on the road when running in the dark.
Any low light runner will thank the BioLite HeadLamp for being so perfect. Not only its Max Output of 330 Lumen to keep things highly vissible, but its no bounce, no slip, and  moisture-wicking fabric to keep you cool and dry. This Biolite Rechargeable LED Headlamp is the perfect headlamp for any runner.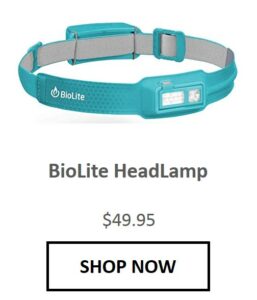 10. Headsweat Visor
Last but not least, a visor will be on the list of any runner as a must-have item. Not only will it give the extra protection against the sun, but it will keep the sweat away from your face.
The Headsweat Visor is insanely comfortable, lightweight, and breathable. It wicks moisture away from the skin and the elastic back allows for a perfect fit. The perfect visor for any runner.