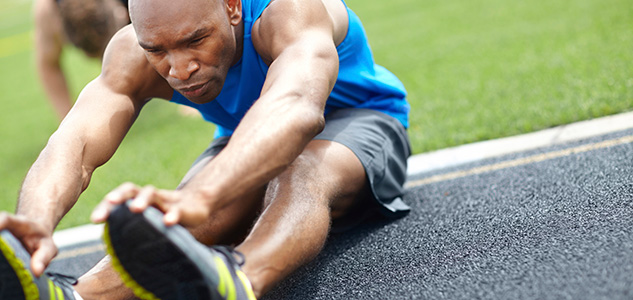 30 Mar

5 Golden Rules To Get Back To Running After Injury

IT band, Calf injuries, Achilles tendon, runners' knee, thigh injuries…you name it. Maybe they ring a bell as a runner, right? All of them should be treated carefully, but treating them should be just one part of the process. Treatment, healing, recovery, and ultimately the way you 'get back into action' should also be done as part of the whole process.

Healing does not mean hitting the road at 100% the next day.

Injuries can have different levels, and one simple injury can quickly become severe and chronic if not carefully taken care of. After healing, some things need to be considered when you are ready to 'hit the road' again.
1. Get the 'Green Light'
To start off, make sure your physician has given you the 'green light'. Sometimes self-appraisal makes you deny some symptoms; this will end up hiding real problems that can ultimately exacerbate the issue. Be realistic and transparent with yourself even if the fact of not running is killing you.
A good recovery will give you more miles down the road, be patient.
2. Start Slow
Day 1 post recovery and you are anxiously thinking on hitting the road and run your pace, just like you used to do every single day before the injury…Well, think again. Your run for the first week or so should be an adaptive and progressive process. First off, shorten your stride in a way that your impact levels are low. Walking is allowed too. This will allow your body to react and adapt progressively in order to get up to speed with your average pace progressively.
3. Start Short
If you are a long runner, make sure your desire of going long on day 1, and 2, and 3, is not greater than your desire of a healthy and sustainable recovery. Start short and progress with time, just let your body adapt and react accordingly. Increase muscle demands after a week or two with longer runs but start short. You can start at 25%-50% of your usual distance for the first week or two, then progress into long runs as your body adapts.
4. Read your Body
Your first week or two post recovery needs to be a 'listen to your body' process. Read the signals and make sure you honestly feel everything is going in the right direction. Do not overlook any signal that might say 'slow down', or, 'stop'. Make sure to stay controlled so you don't exceed limits that can get you back.
If you need to stop, it's ok. Avoiding a fall back is key in your comeback process.
5. Stay Flexible
This is a very important part of your recovery process. Stretched muscles can withstand a wider ROM (range of motion) and withstand higher demands. This way the shock absorption is lower and well distributed throughout your body, not only your legs. Make sure to warm up slightly before your runs, proceed to stretch your muscles, and you are ready to go. Easy stretches after the run are also recommended.
6. [Bonus] Your Mind is your Best Friend
Recovery after injury is not so much a physical process as it is a phycological process. You need to be patient with yourself, listen to your body, and control anxiety that can lead to set backs. Taking things smooth and smart is the best way to go. After all, a sustainable recovery will give you more miles down the road.
Remember, start short and slow, make adaptive progress into your usual pace and distance, get proper rest, and control your mind. This is key for a sustainable recovery.